For those who didn't know, Ive been on a running challenge for the last 299 days!
I've run the equivalent of 291 x 8Ks with 6K pulled back from an 8 day arrears I've accrued due to injuries and snow. The target was to run 365 8Ks in 365 days. And this was to promote the work of the Hunger Project and raise £3650.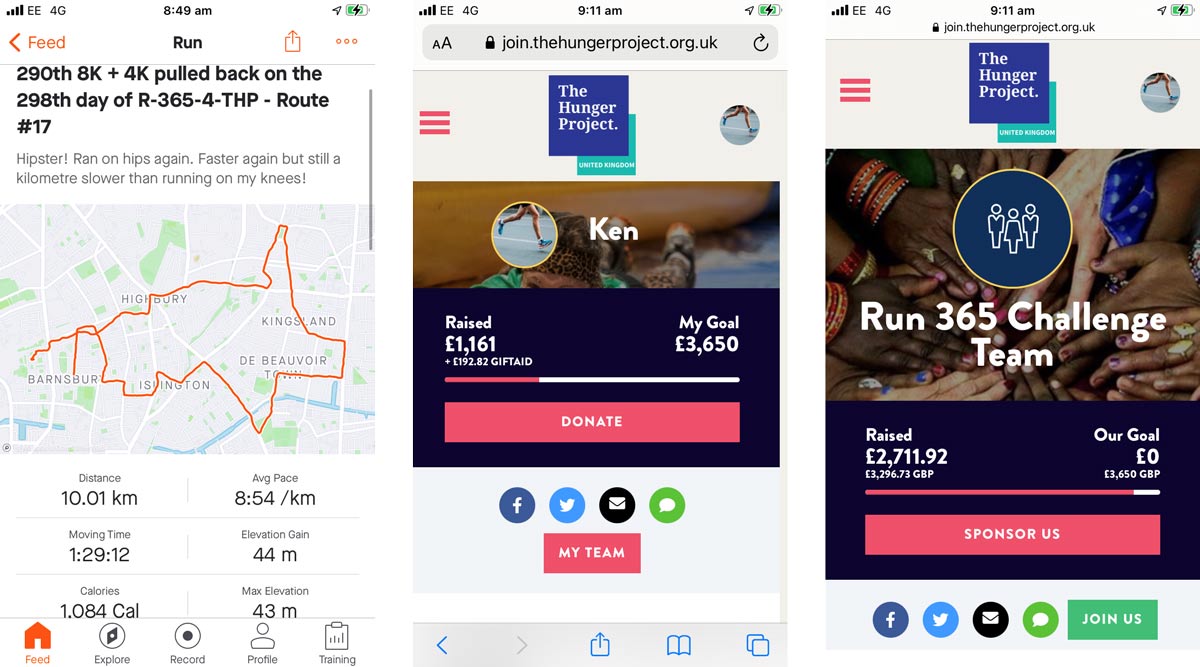 Currently, to catchup I'm running 10Ks a day. Every 4 days I pull back one day of arrears. My longest runs were 31 x 10Ks in 31 days. Before that, I ran 22 10Ks in 22 days.
What I have done so far with myself and my team is unprecedented in our lives.
And being a coach has definitely helped me to achieve my feat.
As a leadership and accountability coach, a lot of my work is about innovating. Finding solutions to impossible results my clients wants to achieve.
After running this long for so long I had to tackle many unexpected problems that didn't exist before I ran. The main one being how not to get injured or damage my bits in the process. To do that successfully I had to reinvent running mechanically so my knees wont get permanently damaged.
Running on the right shoe and my running technique was the first invention. I've learned that if I pushed from my hips instead of my knees I would damage my knees less. It takes a whole new way of running to master that as at first it makes you very slow. But over time I have managed to speed it up to just about 8 minutes slower than pushing with my knee.
Innovation and rethinking has been the key and these are the same qualities that the Hunger Project deploys in working to and hunger with communities in Asia, Africa and Latin America.
They work on empowering women to be leaders of their own change sustainably and educating girls.
To most people, running is really not an easy thing to comprehend, especially to most of those people who've run before and damaged their knees.
I did the same too, I rehabilitated myself and managed so far to keep my knees just fine.
Innovation, rethinking and new-thinking has been the key.
My next feat in this is to get 362 others to run with myself and my other team mate Mark Quinlan from Dublin on our 365th day on 5th of June 2021.
That is a problem I am solving now from my coaches perspective. If you are up for a challenge worthy of you the I reckon this is it.
Let me know if you're interested in a chat. It can do so much for you personally I assure you..