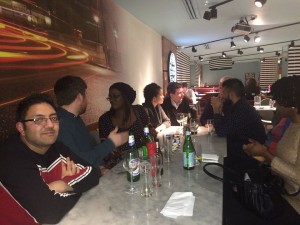 Freedom Works UK is 3 Today (officially)
Freedom Works UK was 3 on 18/01/2015 (officially – although we literally started 30/12/2011). To celebrate, we are launching this, our brand new website (new video to follow soon…..).
In the spirit of celebration, we also held our birthday dinner last night.
We would like to thank each and every person who met us, heard us, liked us (in real life and on Facebook), came to any of our workshops or social events or got some useful results out of what we do or hanging out with us.
It was a real pleasure meeting you and making a difference to you however small that difference may be.
Here's to your future and ours
Ken, Chris, Miranda and Patrick