Speak with Passion
Smash your fears; unleash your passion for public speaking!
Discover your passion for speaking, whether you have to give prepared speeches and presentations or speak spontaneously in team meetings or interviews.
Speak With Passion is a public speaking and communication course that combines training on the mechanics of speaking (body language, voice and speech structure) with mindset training and coaching, delivered by expert coaches in a fun and supportive group environment.
Part 1
Learn a new approach to public speaking and communication
Identify your strengths & areas to work on
Part 2
Learn how to manage your body language, voice and language
Practice speaking
One-to-one and group coaching
Acting and role-play
Part 3
Apply new tools to be free from your personal barriers
Know yourself as a powerful speaker!
+ Lots more practice!
Part 4
Finish the course by giving a speech at Speakers Corner to a live audience in Hyde Park!
Speak with Passion is an eight week public speaking and communication course that combines training on the mechanics of speaking (body language, voice and structure) with group coaching, practical tools, and interactive role play and acting.
The course will help you to overcome your fears and be free in front of an audience as you learn through practice to speak with confidence and passion—whether you have to give prepared speeches and presentations or speak spontaneously in team meetings or interviews.
The course consists of…
Evening group-coaching workshops with homework in between sessions to give you tools and training to prepare and deliver speeches presentations in your work and life;
One-to-one and group coaching and personal goal-setting;
A weekly group conference call to keep you on track;
Peer support, social evenings and working as a group to achieve your goal;
Access to support from your coach at anytime; and
A special event at Speakers Corner, Hyde Park where you will prepare for and deliver your final speech!
Part 1
Learn new tools to 'loosen up' & project your voice
Learn the foundations of a completely new approach to public speaking (and life in general!) based on mindfulness , ontology and 'being present' in the here and now.
Part 2
Learn the basic mechanics of public speaking (body language, voice projection and rhetorical devices)
Learn how to structure a speech or presentation
Practice giving prepared and spontaneous speeches and receive one-to-one and group coaching
Distinguish your own personal barriers.
Part 3
A powerful and interactive set of sessions in which you will apply new tools and techniques to be free of your own personal barriers and mechanisms that get in the way of you being a confident and passionate and speaker
Identify your purpose in public speaking, and in life, and what you stand for
+ Lots more practice and homework!
Part 4
We will meet as a group and practice our speeches. You will learn important tools to manage your nerves and prepare for a speech (or any life event!)
We will take it in turns to deliver our speeches to a live audience at Speakers Corner, Hyde Park!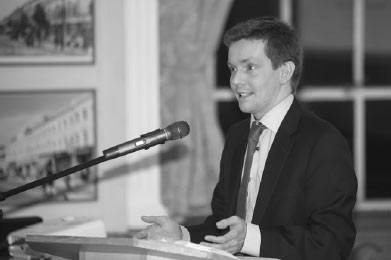 Course Leader: Chris Hayes
Chris is Director and Coach at Freedom Works UK with extensive experience of public speaking and training people to go beyond their fears and accomplish the things that are most important to them.
Chris is a former president of Riverside Communicators, a Toastmasters Club in Twickenham. "I used to be incredibly shy and would avoid public speaking at all costs. The most important lesson I have learnt is to lose yourself in your audience. Put your focus on what you want your audience to find out about, think or feel, or act on. Make a difference over there instead of worrying what people think."
Speak with Passion Testimonials
Chris Hayes is a phenomenal coach and workshop leader who completely immerses himself in his goal to help others live up to their potential and be free."
Freedom Works UK Client
Chris is very inspirational and leads with openness, respect and awareness. His determination to help others develop themselves is very admirable"
Freedom Works UK client
Excellent Course! I have been terrified of public speaking for as long as I can remember but I really felt like it was holding me back. I decided to take the leap and do the course in a hope to finally get somewhere with the fear of an upcoming change of career on the horizon. Chris was so great, calm and knowledgeable. It was so nice knowing he too had once been in the same position and with a little courage and practice you can become an effective speaker – It really helps to know that some-one who has been in the same position and has come out the other side! He has put together a unique coaching package that really does help, especially with formal presentations – my greatest fear – and the final session at speakers corner does finally cement all the hard work. I would happily recommend the course and I found it an effective tool to help me manage my speaking fears.
Holly
I can enjoy public speaking now! 🙂 I work as a coach but I knew deep down that I still had a fear of public speaking partic-ularly in groups. So I decided to enrol on the Speak with Passion course to help me overcome my fear of public speaking. It was a brilliant experience and Chris really helped guide us all step by step carefully and attentively working through our own indi-vidual obstacles as the each week brought a new challenge. I now have the tools in place for writing any speech and I also have a new found confidence around public speaking which was always there before but the course helped me bring it out. I can now enjoy public speaking with a smile!
Justin
The practical sessions and homework are very useful. I will definitely recommend doing the speakers corner session! Chris' story has inspired me. The sessions helped me identify areas for improvement that I had not considered before now. Also work-ing with the others as a group was inspiring.
Ade
Freedom Works changed my life! I searched the internet for public speaking courses after an unsuccessful interview and many years of underachievement, as I realised I needed professional guidance on improving my level of confidence and delivering speeches to large audiences. The theory & practical application of the course enabled me to implement new strategies immediately at work and when socialising with my friends. Working with a group of six over the course of 10 weeks, Chris explained how to change our inner dialogue in order to be confident on a daily basis. Chris is an exceptional coach who exudes positivity and ensures the course is tailored to meet individual needs. I highly recommend this course to anyone who wants to change their outlook on life, gain confidence & learn how to speak with confidence.
Jay
I thoroughly enjoyed this course. It was well organised and very informative, the size of the group was good because the trainer had chance to help everyone within the group. I believe this course was useful to me, especially tackling bad habits and nerves while public speaking. Furthermore, I found the course very interesting and held my attention throughout the whole duration. Chris Hayes was welcoming and it was easy to relate to him as he suffered with the same anxiety and nerves too! I would definitely recommend this course to others.
Sunny
I just I want to say thank you for encouraging me to deliver my speech at Hyde Park Corner. Without you I would never have done it! The way you combined coaching, practices to improve public speaking, and help on how to develop a good speech has been really powerful. Thank you for this amazing 10 weeks, because I now I feel that I really am ready to do whatever I want! highly recommend this course to anyone who wants to become more confident in public speaking and in other areas of their life, because this is about so much more than just public speaking. Thanks Chris for this wonderful opportunity!
Luz
The sessions have helped me overcome my fear of speaking in public and identify new skills
Janette
I found the course really helpful. Chris motivated me to a point I was able to speak in front of a group of people, which was something I was not able to do before. The course also made me understand myself more and give me direction and passion that was missing.
Deqa
Contact Freedom Works UK today!
Now is the time to act! Everything else will be just the same. Dare to be different! Dare to take your step into success. Contact Us now.