At a time of crisis such as the Covid pandemic we are experiencing right now, one can get anxious, stuck and disorientated. You may tell yourself it is because of the crisis we are in, but from Freedom Works extensive experience coaching and mentoring previous clients since 2010, wisdom tells us that the crisis is only the trigger. All of your fear, hate and anxiety is actually a reaction to unhealed and buried trauma/s that we carry with us all forgotten and unconscious from our busy minds.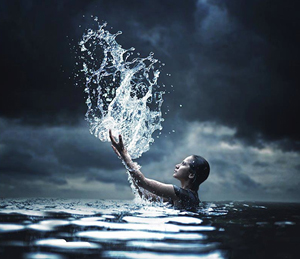 "The process had many benefits. It enabled me to quickly identify self-limiting beliefs and helped me to gain a different perspective of trauma in a safe environment where you can express yourself easily and share your vulnerabilities with others that have experienced a specific trauma. I also enjoyed the very gentle approach and being encouraged to share my story without feeling under pressure. This collective experience helps release a lot of negative energy associated with trauma from the past"
Evie
Workshop detail
Our Release Workshop is a 2 x 4 hour practical coaching workshop. The workshop can help you to discover trauma that is trapped in you that makes you unable to deal with sudden changes in your situation and get stuck with anxiety or depression as a result.
The workshop will comprise of meditation, acting, movement meditation and art based therapeutic exercises as well as an 'Uncollapsing' session with Ken to pinpoint what may be holding you back. No, you don't need to be a good actor, artist or dancer to take part, however the exercises are proven to reduce depression, stress, anxiety and can help you to process trauma. It has been reported by participants that the workshop is a fun and cathartic learning experience as well, although it deals with a serious subject.
With the best will in the world, just 2 x 4 hour workshops are not going to fully release all your traumas forever! But the sessions will provide an opening to help pave the way for you to begin to heal and change your life! There will also be follow up support available after the workshops (*additional costs included) to further help you along the journey to recovery as well if it is needed.
However, previous participants of our test workshop suggested even in a brief one off session they had, that the workshop did provide a big break into the mystery of their suffering and ineffectiveness, so even if you are only planning to come to the workshop you will still gain a great deal from it.
Dates and times of session as follows:
Session 1 is on Tuesday 30th June from 11am – 3pm via Zoom.
Session 2 is on Friday 03rd July from 11am – 3pm via Zoom
To make the workshop very effective, safe and inclusive for each participant we have limited the workshop numbers to just 4 participants only.
The cost of the programme is £60 for both sessions.
Please do get in touch as soon as possible for a chat with Ken (020 3961 6697) & Nicole if you have any questions or just visit this Eventbrite Link below and register. Tickets limited so do book ASAP as once they are gone, they are gone!
We look forward to helping you to release from what is holding you back in life and guide you to new ways of self-awareness and release!
Contact Freedom Works UK today!
Contact us now or book into the next event from the event calendar! You know about the time & tide!