New Beginnings
A workshop designed to get you to identify the root of your pain, suffering and blocks so you can let go and begin again anew!
Stuck in a rut, feeling demotivated or stressed about the future?
At a time of uncertainty such as the pandemic we are living in right now, one can get anxious, stuck and disorientated. You may tell yourself it is because of the crisis we are in but it is only the trigger to something much deeper.
All of your fear, hate and anxiety is actually a reaction to unhealed and buried pain that you carry, perhaps forgotten and unconscious.
In this one-day workshop, we will help you to get to the origins of the blocks and chains from your past and disassemble them so you can begin again with a fresh view and clarity about your future.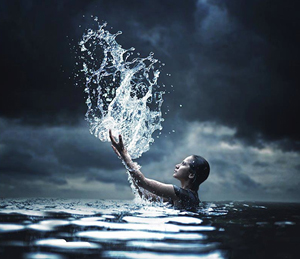 "The process had many benefits. It enabled me to quickly identify self-limiting beliefs and helped me to gain a different perspective of trauma in a safe environment where you can express yourself easily and share your vulnerabilities with others that have experienced a specific trauma. I also enjoyed the very gentle approach and being encouraged to share my story without feeling under pressure. This collective experience helps release a lot of negative energy associated with trauma from the past"
Evie
Workshop detail
Our New Beginnings Workshop (previously called Release Workshop) is a 1-day practical coaching workshop.
The workshop can help you to discover blocks that are trapped in you that makes you unable to deal with changes in your situation or lead you to anxiety, stress, procrastination or depression as a result.
The workshop will comprise of mindfulness work, a powerful exercise called "repetition", coaching and movement meditation. To help to get to the origins of where and when your blocks and stops came from, there is a session with Ken to pinpoint what may be at the root of the issues holding you back and what is beyond that.
The creative exercises are suitable for everybody and are proven to reduce depression, stress, anxiety and can help you to process trauma.
It has been reported by participants that the workshop is a profound yet fun and cathartic learning experience yet deals with a serious subject at a very deep level. We must stress at this point that this workshop will require you to be honest and vulnerable as you reveal and dig up the stuff buried under the concrete from your past. In order to get to the point of release this is a vital step! When you can fully surrender to the exercises and guidance of the workshop leaders you will see the beauty and creativity that lies hidden and undiscovered. So, this workshop isn't for the faint hearted. But it is for everyone who is committed, coachable and willing to make the future different from their past.
You will get to the source of your well of fulfilment and happiness which was always there but got blocked somewhere along the way.
Following the day long workshop, we will also offer a follow up webinar session within 7 days of the main workshop.
Dates and times of session as follows:
1 day session is on Saturday 24th October 2020 from 10:30am – 6.30pm, including a long midsession break
Follow-up to be confirmed.
To make the workshop very effective, safe and inclusive for each participant we have limited the workshop numbers to between 4 to 6 participants only.
The cost of the programme is £160 for both sessions.
Please do get in touch as soon as possible for a chat with Ken (07736 392100) & Nicole if you have any questions or just visit this Eventbrite Link below and register.
Places are limited so do book ASAP as once they are gone, they are gone!
We look forward to helping you to release from your past and make a new beginning with self-awareness and confidence!
Contact Freedom Works UK today!
Contact us now or book into the next event from the event calendar! You know about the time & tide!