Leadership, Empowerment, Action, Performance (LEAP)
"We ourselves feel that what we are doing is just a drop in the ocean. But the ocean would be less because of that missing drop"
Mother Theresa
This programme is created out of our experience of coaching people, Ken and Chris who are Freedom Works UK coaches, have collectively 26 years of experience of coaching and mentoring.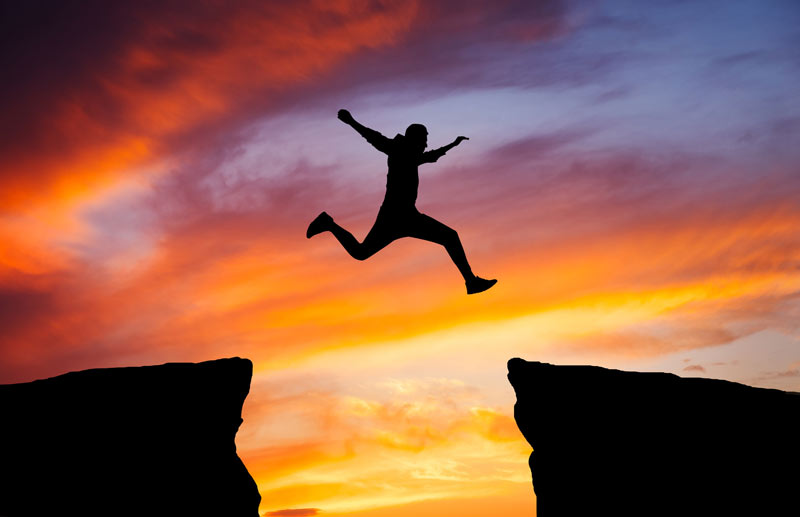 From a current client
"There have been recent ups and downs but having completed 'LifeWorks' through Freedom Works UK, my natural inclination to help, assist and provide is coming to the fore. As such, I am embarking on 'LEAP'(Leadership Empowerment Action Performance). In order to fully fulfil my future ambitions and aspirations as a leader. I realise that I need to sustain the structures I am building for continued success in my life. LEAP is helping me to do this.
At the same time, LEAP is helping me to develop and nurture a passion to coach. As a person who is passionate, dedicated and gets the job done, I want to help people who have had similar journeys to my own and help them overcome their challenges and obstacles through coaching.
My sessions with Ken, during LEAP have been great. Ken is absolutely made for this work. He is very skilled and I am truly grateful for the help and support he has given me to work through the difficult problems I have faced. In the safe environment, Ken provides, I am given the opportunity to gain clarity and understanding about all aspects of coaching relating to business, leadership and personal life questions."
Bayo Igoh
Course Details
This programme is our way of giving you the privilege of doing the same. It is for people who have completed our Life Works programme, to make the learning from that programme broader and stable, and help you to create a career/business opportunity as a coach.
You need to be interested in developing yourself as a coach/mentor and earning an income from it, part time at first and then developing yourself as a full-time coach over time.
It is a specialist training programme for coaches and mentors. Learn to beat your stops in life, created by issues and circumstances which stop you, by helping yourself to be free continually and produce amazing results continually and at the same time train to be a coach and a mentor to others using your own example. Extending the ethos of what you can give away you can keep.
This more than anything, will actually make a massive difference to you, on beating your issues and circumstances and leading a life of leadership, empowerment, action and performance, while being free of anxiety, lack of confident, lack of self-esteem, procrastination, fear of failure etc and you will not be stopped by lack of time, money, opportunities and/or connections/relationships.
Any issue and any circumstance that stop you can be beaten (although you will never be able to not be anxious or be "happy" all the time or have "money" all the time), you will and can be free of being stopped by these issues and circumstances.
The programme is approximately 5-6 months long and consists of 4 workdays (4.5 hours each) plus 6 one to one meetings over the duration, 2 hours each, plus your own final coaching session 3-4 hours long, and weekly group coaching calls over the entire period, approximately half an hour each. In total approximately 53 hours of formal coaching.
First four workdays are each themed-on Leadership, Empowerment, Action and Performance, then on the fifth workday you will give a fully paid coaching session to an audience you have generated based on your training.
During the course we will help you to create your own interest group and attract members to it. Then we will help you to keep giving value to your group by you acting as a coach to the group. You will also be supported in creating one to one clients
We will help you to create a very simple but very effective coaching structure to which you can add your own individuality to but with the backbone provided by our 20+ years of tried and tested experience and our methodology developed over the last 9 years.
From our current experience of actually leading this course, your will be charging £2400 per client for individual coaching on 6 month packages or charge £50 per hour per client for group clients leading your first 3C's Coaching group for 6 months with a minimum of 5 participants, leading fortnightly 2.5 hour series of workshops earning £1500 over the 6 months. This programme will start with your 5th Workday.
From LEAP:
You will get practical coaching and mentoring to keep taking on your life and produce amazing results for yourself or complete any incompletions from the Life Works Programme
You will get training on how to mentor and how to coach someone effectively using your own experience and use that experience to do group coaching.
You will get a very simple and practical model of coaching which you can use both for yourself to follow and to offer others as a coach and help to set yourself up in business using our unique way of coaching.
By the time you complete LEAP you will have a coaching business with clients which you will be earning an income from already.
Once qualified, our long term free support over time as long as you wish to both develop as a coach and develop your coaching business as part of a growing franchise under Freedom Works UK brand will be available to you.
Candidate qualities: We are looking for candidates who are interested in running their own business as a coach, initially may be part time. This needs commitment and aptitude for running a business and a desire to help others. You need to be or be willing to be trained to be your own sales person and be financially successful as a coach.
Tuition fee: £750 £300 per workday 1 – 4, workday 5 (your final group coaching session) – free, with your own income from the event. This programme will be accredited by OCN (Open College Network) by the end of 2018.
Leap2action coaching academy
Upon Completing LEAP successfully, you will enter into our coaching academy as a franchisee coaching partner, with a dedicated web portal and social media tools.
You will get minimum 2 years of free one to one and group coaching and mentoring to pursue your coaching business successfully, including client coaching support for every individual or group client.
Fringe opportunities
Leap to action academy members will also get an opportunity if they wish, to get involved in training to lead the Life Works Be Free Be A Leader Programme.
Contact Freedom Works UK today!
Now is the time to act! Everything else will be just the same. Dare to be different! Dare to take your step into success. Contact Us now.