An introduction to public speaking
An introductory and practical two-hour workshop on the foundations of effective public speaking, with live practice, facilitated by public speaking coach Chris Hayes.
Start your journey to becoming a more confident public speaker. Begin speaking speak in front of a group and start to discover your own natural style.
Learning objectives
In this two hour workshop you will:
Receive one-to-one and group coaching in a fun, supportive, confidential, and interactive environment;
Learn the foundations of a new approach to public speaking based on mindfulness (being present in the here and now), ontology (creating new and empowering ways of being in communication and public speaking) and acting and role play to build confidence.
Learn the fundamentals of public speaking including how to manage your body language, voice projection, and how to prepare for and structure your speaking engagement.
Practice giving a short presentation to a group and receive feedback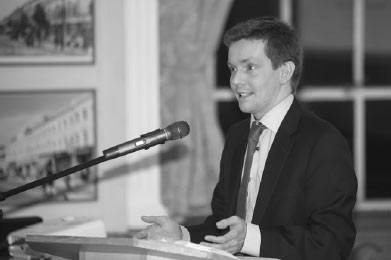 Course trainer: Chris Hayes
Chris is Director and Coach at Freedom Works UK with extensive experience of public speaking and training people to go beyond their fears and accomplish the things that are most important to them.
Chris is a former president of Riverside Communicators, a Toastmasters Club in Twickenham.
"I used to be incredibly shy and would avoid public speaking at all costs. The most important lesson I have learnt is to lose yourself in your audience. Put your focus on what you want your audience to find out about, think or feel, or act on. Make a difference over there instead of worrying what people think."
"Thank you for the workshop. Well prepared vocal and speaking exercises, had the space to relax and come up with short 1-2 minute talks. We each had 1:1 coaching with you throughout the exercise process. I left feeling positive and happy that I did attend and that I completed each of the exercises."
"Chris was professional, friendly, approachable, confident and kind as you would expect from a coach and understood about beginner anxieties for trying out public speaking workshops. I look forward to attending the next workshop. Maybe see you there :)"
Wendy
"The workshop was excellent, very engaging and Christopher, the instructor, was very effective getting everyone to take part and finishing with a short speech prepared by each participant in a few minutes."
Danilo
"Chris made us at ease but made it clear we were going to do some "speaking" quite quickly! Which was great. The session helped me personally by practicing in front of people, giving a speech and challenging what I thought would go wrong"
Sue
"It helped me to be more confident in public speaking"
A
"Chris is a phenomenal coach and workshop leader who completely immerses himself in his goal to help others live up to their potential and be free."
Freedom Works UK Client
"Chris is very inspirational and leads with openness, respect and awareness. His determination to help others develop themselves is very admirable"
Freedom Works UK client
Contact Freedom Works UK today!
Contact us now or book into the next event from the event calendar! You know about the time & tide!