Kavanagh Consulting presents
Speak to Lead
Public speaking intensive residential course for anyone wishing to gain a full grounding of the skills and practices of public speaking with an authentic voice and a full command of English (if you're a non-native English speaker).
Mallorca, 1st to 4th March 2019
A 2.5 day intensive public speaking course in Mallorca facilitated by expert mindset, voice and language coaches
Connecting to your authentic voice and self
Ground and expand your breath and voice for optimal expression – Become connected to your authentic self
Rate your level and ability
If English is not your main language, whether you live in UK or Spain you will find this course will help you in finding your voice in English.
Public Speaking and Leadership
Learn how to speak and pitch with impact
Elevate your performance by becoming an effective, authentic and charismatic public speaker
Unlock your leadership voice and inspire leadership in others
Learn how to achieve your individual and organisational objectives and goals through effective public speaking
Speak to Lead is a 2.5-day intensive Public Speaking course for business leaders, facilitated by expert language, voice and expression coaches, Lesley Hossner, Brigitte Deneck, and public speaking mechanics and mindset coaches Ken Hettiarachi and Chris Hayes.
You will learn to speak with impact, charisma and authenticity, elevating your performance and your ability to inspire leadership and action in others – in the business settings that matter most. Participants finish the course by delivering a Ted-style presentation to a live audience.
Speak to Lead
This intensive 2.5-day training package will include one-to-one and group coaching, powerful tools and distinctions, live practice, role-play/acting and video feedback.
You will build on your existing public speaking and presentation skills to unlock your authentic leadership voice in business. You will receive tailored coaching and support to enable you to speak to lead in the contexts we have identified you wish to elevate your performance in. These could be:
Leading client presentations and selling to leads and prospects
Influencing board directors and senior leaders
Getting you message across powerfully in semi-formal contexts such as team meetings, interviews, panel discussions, Q+A sessions
Communicating and leading a strategy and plan
Consulting and engaging challenging stakeholders
Speaking to the media
Non-native English speakers who struggle to find the right words when speaking English in business contexts are also very welcome and they will find that their ability to express themselves confidently in English will improve markedly.
You will benefit from targeted coaching with Business English expert Lesley Hossner on the first day of the training course. She will pinpoint where you can make small but significant improvements to your performance, which will ensure that your audience can understand your message, and your confidence will soar. She has specialised in helping people develop their language skills and confidence for many years and spent the last 10 years working around the globe.
For people who have a good command of English but find their voice isn't what they like or have issues with being heard in public, Voice Yoga Expert Brigitte Deneck will help you ground and expand your breath and voice for optimal expression and for connecting to your authentic self. Brigitte is a voice yoga expert and qualified Pneumaphonie® practitioner.
From Ken Hettiarachi and Chris Hayes you will gain mastery of the mechanics of public speaking and the mindset of being free when on the spotlight in public, (body language, 'style', voice projection and speechcraft and messaging) while putting into practice powerful tools and distinctions to inspire and lead with charisma and authenticity. Our approach draws on the methodologies of ontology (exploring and creating powerful ways of being), mindfulness (being present in the here and now), voice yoga, and role-play and practice with video feedback and guidance from our expert coaches.
If you live in UK and would like to travel to Spain from Thursday 28/02/19 to Tuesday 05/03/19, you are welcome to register, we will be able to arrange your flights and accommodation for you at a much-reduced price than you would be able to on your own. This will be in addition to the course fees. Please speak to us asap.
Dates: March 1st and 2nd 2019 (Friday & Saturday) from 9:00am – 5:30pm and Monday 4th March from 6-8pm you will complete the course by giving an inspirational speech to an invited audience which will be videoed and you will get the copy of your video as part of the course.
Tuition Fees:
Early bird discount: €695 if you register by 31/01/2019, you can pay a deposit of €80 to secure your place and pay the balance €615 by 28/02/2019
For registrations after 01/02/2019 €795 payable in full.
Please contact us asap for fully detailed discussion.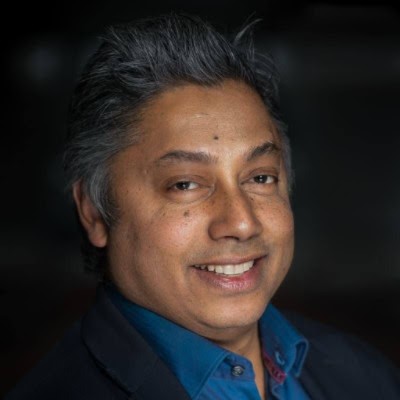 Ken Hettiarachi
Ken has been leading and developing Freedom Works UK's coaching and mentoring programmes and coaching leaders for over 20 years and has a long history of coaching and training individuals and groups to fulfil life, career and business goals. Ken is experienced at unlocking the potential of individuals through focussed group coaching and action set learning. From 1996 to 2011 Ken was a coach for Landmark Education and its Self-Expression and Leadership Programme, which involved steering a group of individuals through their programme and their delivery of individual community projects. In 2012 he established his own coaching organisation Freedom Works UK with Chris Hayes.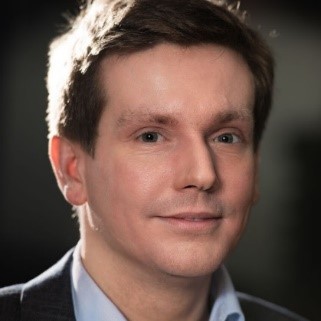 Chris Hayes
Chris has been co-leading Freedom Works UK's coaching courses with Ken for over 6 years and has extensive experience of public speaking and training people to go beyond their fears and accomplish the things that are most important to them.
Since 2012 Ken and Chris have led 20 long-term coaching programmes and supported over 150 individuals to learn to coach themselves and their peers in overcoming mindset challenges and achieving a major personal goal or outcome in their life as evidence of their transformation.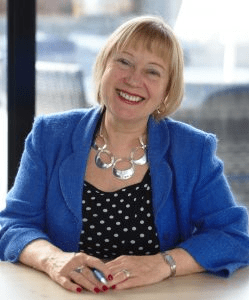 Lesley Hossner – English Language Expert
If English isn't your native language or if you have a strong regional accent; if you are struggling to find the right words or to be understood and know that your ability to express yourself confidently in English is holding you back, you will have the opportunity for a targeted coaching session with Lesley Hossner. She will pinpoint where you can make small but significant improvements to your performance which will ensure that your audience can understand your message and your confidence will soar. Even if English is your first language, you will find you will benefit from Lesley's 25 years plus experience of coaching and training.
Brigitte Deneck – Voice Yoga Expert
Brigitte was educated at various top universities including the Institut d'Etudes Politiques in Paris. She went on to study Drama and received a government scholarship to research theatre and para-theatre at Grotowski's Teatr Laboratorium in Poland. Her passions for education, for theatre and for personal development led her to create "Acting Dynamics", an original use of acting techniques to develop learning.
She has coached a wide range of clients – among them civil servants working for the French Prime Minister – for public speaking and presentation skills. Brigitte met Serge Wilfart, whose book "Le chant de l'être" is a best seller in France, in 1993. Subsequently she chose to specialise in voice coaching using his method, Pneumaphonie®, which she has been contributing to as one of the main trainers on his team.
She lives in London where she offers coaching in individual sessions and small groups. For Speak to Lead you will benefit from one-to-one targeted training and coaching from Brigitte using Pneumaphonie® to elevate your performance and unlock your authentic leadership voice.